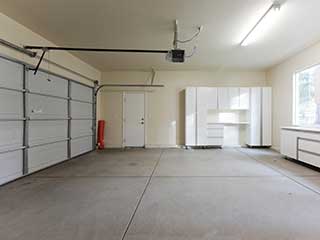 Problems with your garage door opener can be inconvenient and frustrating to say the least. When it's time to service, replace, or install your opener, our technicians will be at your door in no time to assess, diagnose, and resolve the problem. Here's what we can do for you.
Customer-Oriented Service Excellence
Garage Door Repair Monroe has been proudly serving the local community for over a decade and we've built a reputation of a true customer-focused service provider. When things go wrong with your opener, it's easy to just go with the lowest bid, but finding a company that will deliver a quality service and products that stand the test of time is a whole other story. We will go to the extra lengths to repair your opener quickly and efficiently and would be honored to assist you.
High-Quality Replacement Products
Time to part ways with your old garage door opener? Not to worry, as we stock a wide variety of modern products in our extensive inventory. Whatever make and model you decide to go for, from Linear to LiftMaster, rest assured you'll be impressed with how powerful, quiet and durable, your new garage door feels. If you're after fancy features, such as MyQ application that allows you to operate your garage door from your smartphone, we've got those too!
Installation Service You Can Trust
Finally, not only do we provide you with the best replacement units out there, our technicians understand all the moving components and hardware of a garage door like the back of their hand. They'll quickly assist you with the installation process and keep you updated every step of the way. Most times, we are able to replace your opener in a single visit!
Call us today to find out more information about our services. Our mission is simple - to get your door back in order as quickly, affordably, and reliably as possible.
Extra Information:
Do you have some LiftMaster garage door opener troubleshooting tips?
There are a few troubleshooting tips you can try when your LiftMaster garage door opener is not functioning properly. Check the outside the garage for an obstruction. There could be branches blocking the transmission between the opener and the remote. You could also try resetting your opener or checking to see the antenna is securely in place and working. Your owner's manual should have an organized troubleshooting list of common issues and how to recognize them, so give that a read and call us if any repairs are necessary.
What garage door opener is best when comparing the three main types?
Of the three main types of garage door openers, the most commonly used one is the chain drive. It works by pulling or pushing the door along a rail via a chain. A belt drive is similar to a chain drive, except for the use of a belt instead of chain, as the name suggests. It is quieter and works smoother, but also tends to be more expensive as a result. The third type is the screw drive. The door trolley is moved via a threaded steel rod. Chain drive openers are generally the most affordable types, but they tend to require more maintenance. For more information, contact us and have an expert explain the pros and cons of all the available models.
Looking for more? We also offer:

Galvanized Torsion Spring Replacement

Garage Door Opener Track Maintenance

Door Opener Troubleshooting Services

Commercial Garage Door Replacement