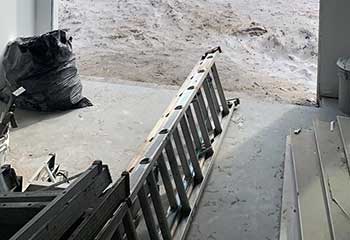 Garage Door Replacement
Customer Issue: Mr. Wilkerson wanted to get his house sold as quickly as possible, and heard new garage doors could make a big difference.
Our Solution: Based on Mr. Wilkerson's desire for something affordable, but classy and complementary, our team recommended a set of Windsor Model 730 garage doors. He chose an almond color and raised panels to suit his home nicely. After we removed the original doors from the system, our professionals set up the new Windsor doors, connecting the springs and cable, and ensuring they were properly balanced.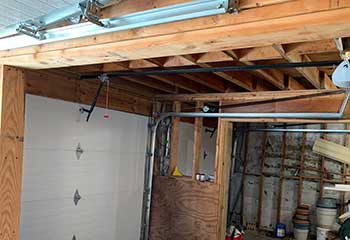 Track Replacement
Customer Issue: One of the McGuinesses' garage door tracks somehow broke off at the bottom, causing the bottom left roller to come free.
Our Solution: Once our initial task of raising the garage door manually and taking it out of the tracks completely was done, the broken track had to be unscrewed. Fortunately, its twin was in good order and well attached. Returning the garage door to its tracks and testing the system finished the job.
Clara McGuinesse
- White Oaks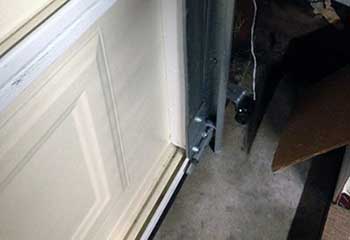 Sensor Alignment
Customer Issue: Mr. Trapper's door refused to close at all.
Our Solution: Our team made sure there didn't appear to be anything wrong with the remote control or the wall switch before looking at the sensors, where we found the problem. We unplugged the opener, loosened and realigned the sensors, and then reconnected everything for testing.
Campbell Trapper
- Wingate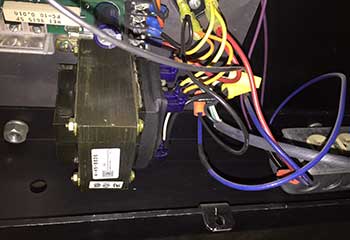 Opener Repair
Customer Issue: Mr. Garrett's opener had suffered a power surge and was inoperable.
Our Solution: Our technician found a burned out circuit board in the opener and replaced it. He then verified the opener was working again perfectly and adjusted the door for proper operation operation.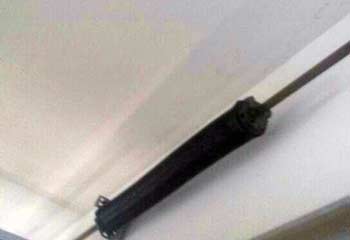 Spring Replacement
Customer Issue: The customer's door would not open or close because of a broken spring.
Our Solution: Our technician replaced Ms. Arnold's broken springs with heavier duty units and realigned the door to specifications. She was very pleased with the results.
Malia Arnold
- Marshville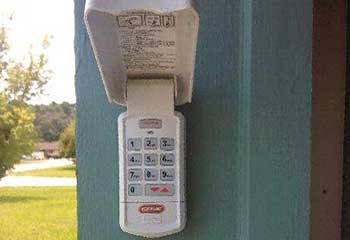 Genie Opener Installation
Customer Issue: Ms. Wesley wanted a new opener she could operate with her mobile phone.
Our Solution: Our technician suggested a Genie SilentMax Connect 3/4 HP belt-drive opener with Aladdin Connect Model #39626R for her door. We installed the unit and made sure it was working properly with her smartphone.